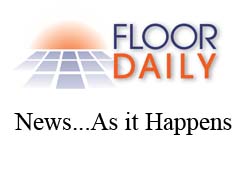 Washington, DC, April 29, 2022 — Personal income rose $107.2 billion (0.5%) in March, according to estimates released by the Bureau of Economic Analysis. Personal disposable income (PDI) increased by $89.7 billion (0.5%) and personal consumption expenditure (PCE) increased by $185.0 billion (1.1%).
The Real DPI decreased by 0.4% in March and the Real PCE increased by 0.2%; goods decreased by 0.5% and services increased by 0.6%. The PCE price index rose 0.9%. Excluding food and energy, the PCE price index rose 0.3%.
U.S. household spending rose 1.1% in March, the Commerce Department said Friday, reflecting rising prices and demand for services.
According to the Wall Street Journal, "The rise in spending partly reflects this high inflation, as the prices of everything from gasoline to restaurant meals have risen. Meanwhile, in recent months, Americans have increased their spending on services as concerns over the Covid-19 pandemic about going out have faded for many.
"We think consumers will continue to shift more toward services spending," said Kathy Bostjancic, chief U.S. economist at Oxford Economics. She expects the recovery in consumer spending to be sustainable, "but obviously there are big headwinds facing the consumer right now," such as inflation and supply chain disruptions following lockdowns in China.
"Separate Commerce Department data released Thursday showed inflation-adjusted consumer spending for the first quarter as a whole rose at its fastest pace since last spring, boosted by spending on services like restaurant meals and health care.
"Spending on services and durable goods like cars has increased, even amid the weight of the Omicron wave of Covid-19, rising inflation and supply chain strains.
"'The consumer has money. They pay off credit card debt. Confidence is not high, but the fact that they have money, they spend their money,' JPMorgan Chase & Co. chief executive Jamie Dimon said in an earnings call later. early this month. He expects that to continue in the second and third quarters, although inflation and the war in Ukraine pose challenges to the economic outlook, he said.
"Consumer spending figures come amid mixed signals from the broader economy. The unemployment rate was 3.6% in March and workers' wages rose, but US gross domestic product contracted. at an annual rate of 1.4% in the first quarter of 2022.
"This was largely due to a widening trade deficit, thanks to strong consumer demand for imports and slower stockpiling by businesses. Analysts expect the weakness to be short-lived: Economists polled by the Journal earlier this month had expected a 3% growth rate in the current second quarter. »